LEGENDARY ENGINE BLOCK
A robust cast-iron block restrains a forged-steel crankshaft with induction-hardened bearings, all engineered to withstand 1,595 psi—the equivalent of 20,000 pounds of force.
GET ON THE INSIDE TRACK
Don't blink. The 2021 Ram 1500 TRX charges forward. Add your name to the list and be among the first to experience it.
GET ON THE INSIDE TRACK
2021 RAM 1500 TRX FEATURES:

INSPIRED BY THE COMPETITION'S NIGHTMARES
SUPERCHARGED 6.2 L HEMI® V8
When your engine boasts Best-in-Class horsepower and torque you don't need any artificial noise enhancements to create an authentic sound.
LARGEST AIRBOX IN ITS CLASS
The high-performance air induction system filters four times as much water, dirt and debris than the previous class leader, all while consuming up to 32.9 litres of air per minute.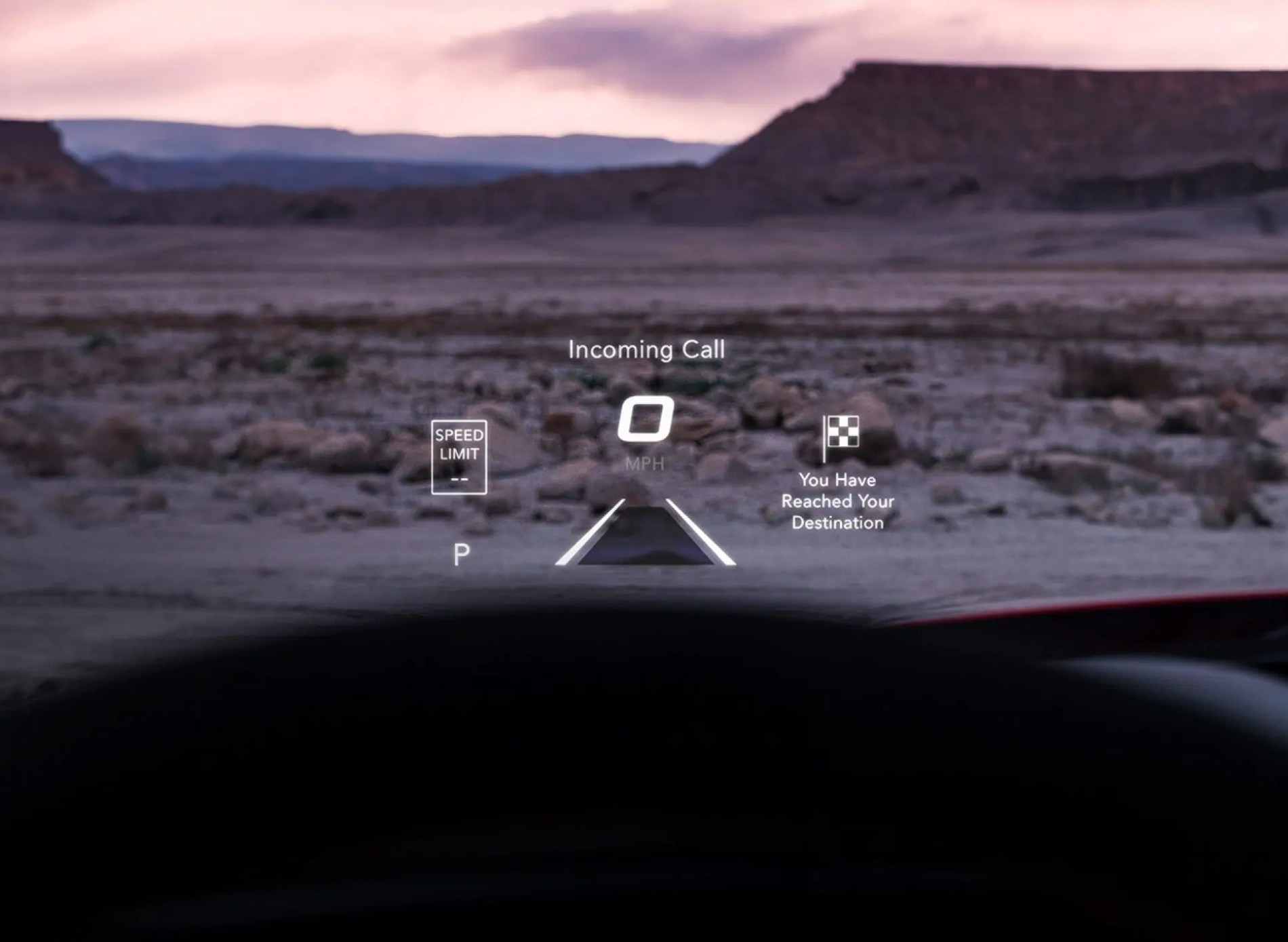 HEAD-UP DISPLAY (HUD)
The all-new available HUD serves as your virtual cockpit, projecting an array of customizable information on the windshield.
HARMAN KARDON SOUND SYSTEM
A 900-watt Harman Kardon Premium Audio System boasts 19 speakers and features unique materials exclusive to the Ram 1500 TRX.
BOLD FEATURES
A menacing grille, functional air intake scoop and flow-through RAM badge ensure unobstructed air flow to the engine. Plus, integrated amber identification lamps create a signature look.
An Adaptive Forward Lighting system comes standard on the Ram 1500 TRX with premium LED Smartbeam Intelligent Headlamps to ensure others will always see you coming.
MOPAR® ACCESSORIES
Available Mopar accessories, like the bed-mounted spare tire carrier and RamBar, are designed to tailor TRX to your individual style.
The unique RamBar accessory mounts easily to the Ram 1500 TRX truck bed using stake pockets, and comes with tie-downs for secure in-bed storage. The robust tubular design features a sleek powder-coat, matte-blank finish.
PERFORMANCE-FOCUSED INTERIOR
Available perforated leather, Alcantara® leather and carbon fibre trim ensure a racetrack feel is always within reach.
HIGH-PERFORMANCE EXHAUST
Stand back. A performance-tuned dual exhaust system uses two resonance-free pipes to emit an enthralling growl from the massive 5-inch matte-black exhaust tips.
WIDE FENDERS
The fenders and box-outers are flared eight inches to accommodate a wide track, while seven strategically placed air-flow features provide optimal cooling and aerodynamics via functional scoops, heat extractors, air curtains and vents.
BILSTEIN® SHOCKS
The all-new Bilstein® Black Hawk® e2 shock system, which continuously adapts to varied terrain, is the most sophisticated ever offered on a production truck, and it's found only on TRX.
2021 Ram 1500 TRX | Powertrain | Behind the Badge
Go Behind the Badge with Vehicle Integration Lead, Dan Stagner, who details how the team combined the proven Supercharged 6.2L HEMI V8 engine with an advanced 4x4 performance control system in the TRX. The result? Accolades like "The Most Powerful Production Off-Road Truck Ever."
2021 Ram 1500 TRX | Exterior Design | Behind the Badge
According to Exterior Design Manager, Michael Gillam, TRX represents the pinnacle for where Ram Trucks has been and a clear indication for where it's heading. Learn how TRX evolved from original 2016 concept to the production model when he takes us Behind the Badge.
2021 Ram 1500 TRX | Engineering | Behind the Badge
Go Behind the Badge with Chief Engineer, Jeff Roselli, for a thorough analysis of the engineering that went into the development of the TRX, including the First-to-Market Bilstein