03-26-20
A message from Paul Murray regarding COVID-19
As a result of the COVID 19 global pandemic, I wanted to assure you that the health and safety of our customers and staff is a top priority of myself and the entire management team at Murray CDJR Okotoks. Things are changing daily so the situation is very fluid right now. We are making daily adjustments to the way we do things here at Murray CDJR Okotoks to protect everyone's safety and health.
To keep our workplace clean and safe, we have recently implemented the following:
Our staff have been directed to wear gloves when handling your vehicle.
Vehicles being dropped off for service will be wiped down on the driver touch points to sanitize at the time of drop off and again prior to pick up, including keys.
Our day cleaner and evening cleaners have been instructed to focus on disinfecting all touch points around the dealership and spend the necessary extra time to do so.
All staff who have traveled recently are being asked to self isolate for 14 days as per the Government of Canada recommendation.
We will only allow one customer per shuttle vehicle. The vehicle will be wiped down after each trip. We apologize if this slows down the shuttle service during this time.
Our personal transportation is likely more important right now than at any other time. As a result, we want to make it as easy and safe for you to have your vehicle serviced. We would encourage you to take advantage of our drop off service. You can park outside and leave the keys along with servicing instructions in the envelope and drop box located near the entranceway to our body shop. We will service your vehicle, clean it inside and outside, provide online payment option, and arrange for pickup. You don't have to come into the dealership if you prefer not to.
To protect yourself and others, we ask that if you are not feeling well to refrain from visiting us in an effort keep everyone safe and healthy. If you need us to pick up, we will do our best to accommodate you.
We will update you of any other significant changes.
Be safe out there,
Paul Murray
President & General Manager
Tips on how to Shop and Service safely at Murray CDJR Okotoks.
What we are doing to keep our work space clean and safe for our staff and customers:
We are educating our staff on the protocol to work safely, respect distance and take the necessary measures to provide a safe environment and experience for our customers at this time.
All surfaces are wiped down regularly
All staff have cleaning products at each of their work stations
All Key fobs, steering wheels and door handles will be wiped down after each interaction.
Staff are practicing social distancing and exceptional hygene
If anyone is showing signs of any illness, they will not attend work and will self-quarantine in the event of travel and or exposure to COVID.
Vehicles will be delivered to customers in many sales and service scenarios
Shuttle drivers are only taking one passenger at a time to respect social distancing
What customers can do to reduce risk:
Shop Online
Email, Call or Text us
Book Service appointments online
Drop off vehicles for service appointments
Pay over the phone
What our Sales team will do for you:
Sales Professionals will email, call and text with you
They will take videos of the vehicles you are interested and send them to you
They can drive the vehicle out to you for a test drive
They can deliver the vehicle to you and bring out necessary paperwork for financing
What our Service team will do for you:
Our advisors can text, email and call you with updates on your vehicle while in service
Schedule Shuttle Service to drive you home (one customer per vehicle for social distancing)
Advisors can text or email your invoice for payment online
Be Safe, Be Kind, Shop Online
Again, if you are not feeling well or are in self isolation, please refrain from coming into the dealership as an efford to stop the spread of COVID-19.
-->
Important message from Paul Murray regarding Coronavirus
03-16-20
Murray Chrysler Okotoks response to the COVID-19 pandemic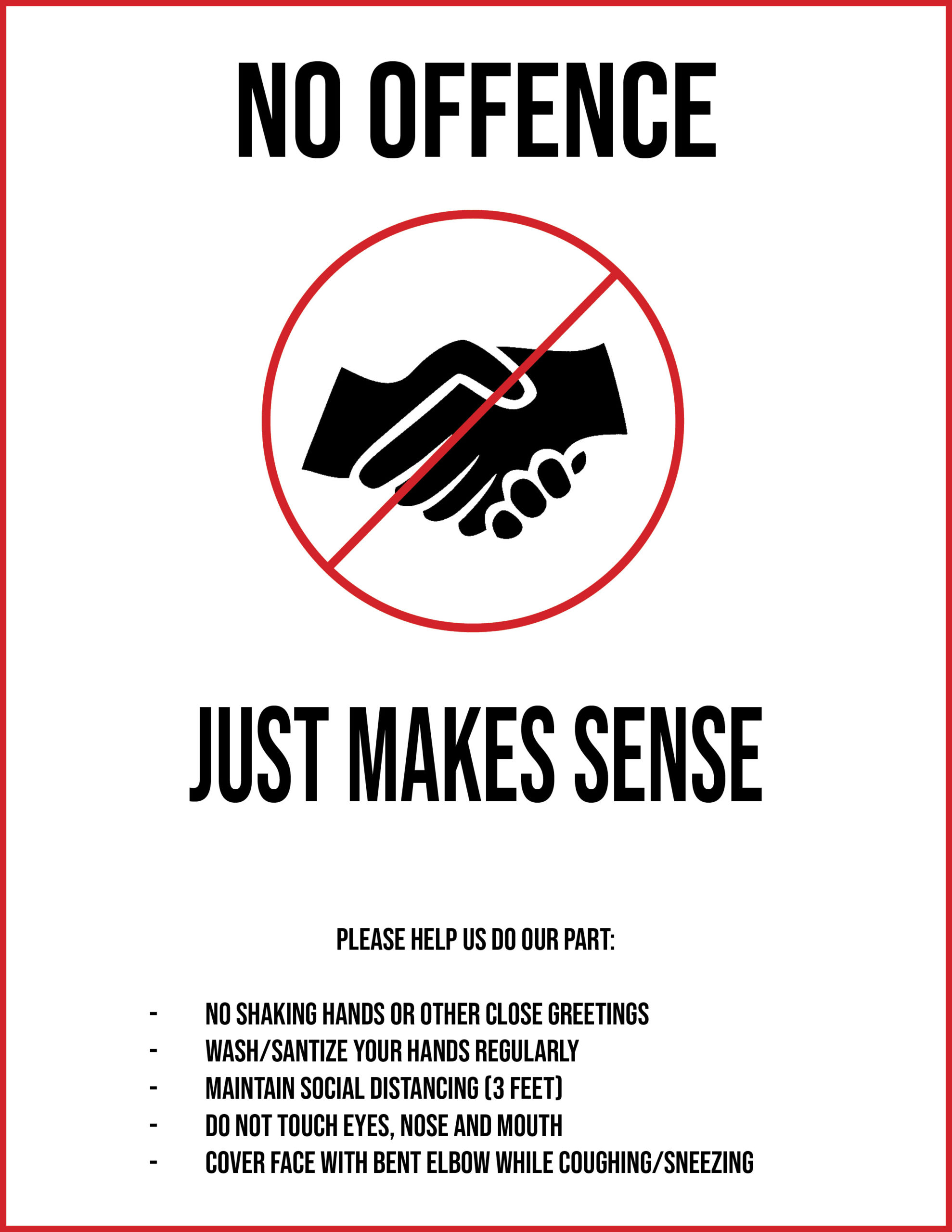 Murray Chrysler Okotoks is taking the current Coronavirus pandemic very seriously. As such, we have implemented some changes to do our part in alleviating risk to our customers and employees, to respect government guidelines and to sustain business as much as possible.
Please note that effectively immediately and until further notice, our Dealership hours have been changed to: Monday - Saturday 9:00am - 5:00pm.
We have also implemented immediately, alternating staff schedules and work-from-home options with primary focus and flexibility on our mature employees and employees with young children now at home.
We are practicing heightened personal hygiene and surface cleanliness. Disinfecting wipes and hand sanitizer are abundantly available throughout the dealership and in vehicles. All vehicles in for service, will be thoroughly wiped down before and after all contact.
If you wish to test drive a vehicle, but don't wish to meet in person - we are prepared with alternate options to reduce contact. We absolutely can complete deals on vehicles with very minimal in-person contact.
We are committed to continuing to serve our community with the same top level of customer service as always.
Thank you for your continued support! Be well!
-->
Murray Chrysler responds to the Covid-19 pandemic